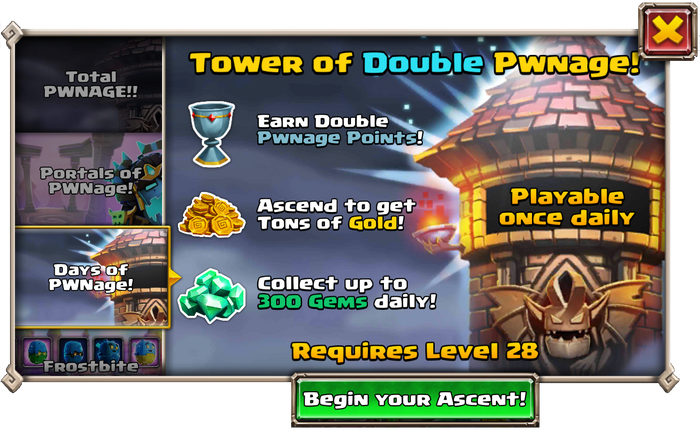 Days of Pwnage
At the top of the tower great rewards await, protected by heroes who stand to defend them. Will your heroes be able to accept the challenge?
Information
This special event buffs up The Tower of Pwnage temperately to give bonus rewards for those that can crawl up the dreaded levels. The increases are:
Double Pwnage Points!
Tons of Gold!
Up to 300 gems for daily completion!
There is also a Portal Event to go with this special event, Portals of Pwnage.
Ad blocker interference detected!
Wikia is a free-to-use site that makes money from advertising. We have a modified experience for viewers using ad blockers

Wikia is not accessible if you've made further modifications. Remove the custom ad blocker rule(s) and the page will load as expected.