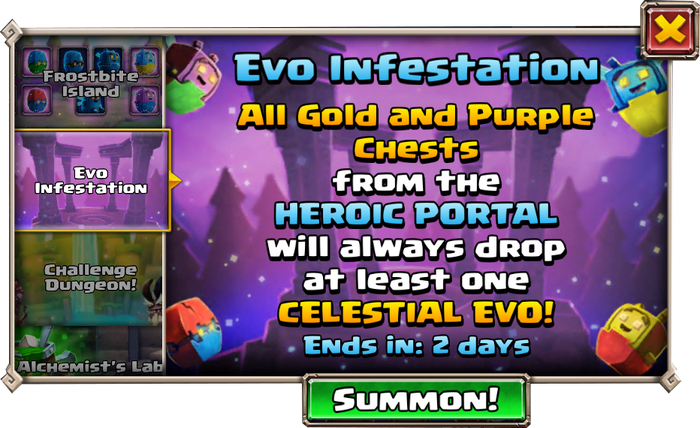 Hey Boss!
Celestial Evos have infested the Heroic Portal! These rare creatures are needed to ascend many heroes.
Make a Heroic Summon and get yours!
Celestial Evos are a rare class of materials used to ascend your heroes and unlock new abilities. They are typically found in dungeon campaign levels at a rate of 1% of the dungeon encounters with the exception of the Evo Island. This event's duration is from Monday 10am PST, November 9 2015 to Thursday 10am, November 12 2015.
Gallery