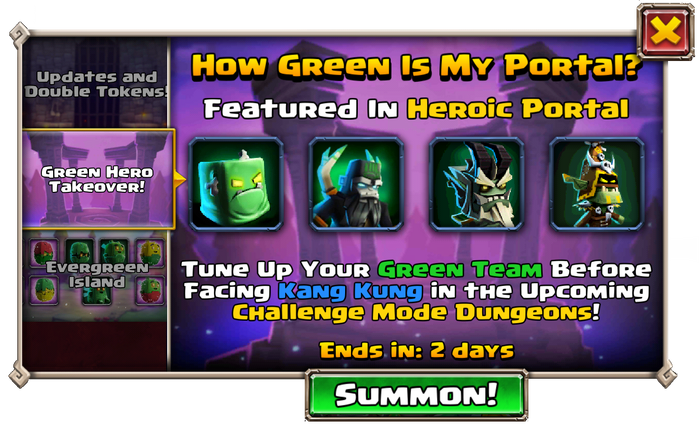 This Portal Event gives chances for nature heroes to appear in the Heroic Summon.
Heroic Summon
Tune up your Green Team before facing Kang-Kung in the upcoming Challenge Mode Dungeons

Phenol Thoxian and

Julius have an increased rate in the Heroic Summon. In addition,

Tsume and

Chief NubNub can also be found in the summon and have an increased appearance rate.
Ad blocker interference detected!
Wikia is a free-to-use site that makes money from advertising. We have a modified experience for viewers using ad blockers

Wikia is not accessible if you've made further modifications. Remove the custom ad blocker rule(s) and the page will load as expected.