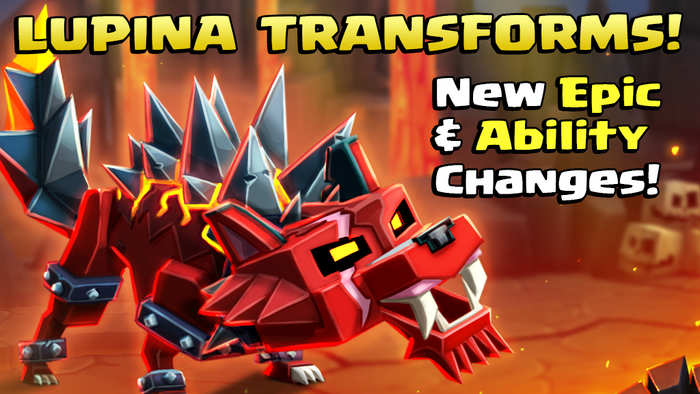 February 9, 2017
It's

Lupina's turn to shine, with a brand new Epic,

Doompelt, and some changes to abilities and passives!
First, let's talk about Lupina's Doompelt! With this Epic, Lupina has a random chance to Howl, invoking a mass beast attack! Lupina attacks the target, and all Beasts alive on team attack 1 random enemy. If at least one enemy dies, the rest of the enemy team is

Feared. Pretty nifty!
Now onto the new changes for Lupina!
Ad blocker interference detected!
Wikia is a free-to-use site that makes money from advertising. We have a modified experience for viewers using ad blockers

Wikia is not accessible if you've made further modifications. Remove the custom ad blocker rule(s) and the page will load as expected.