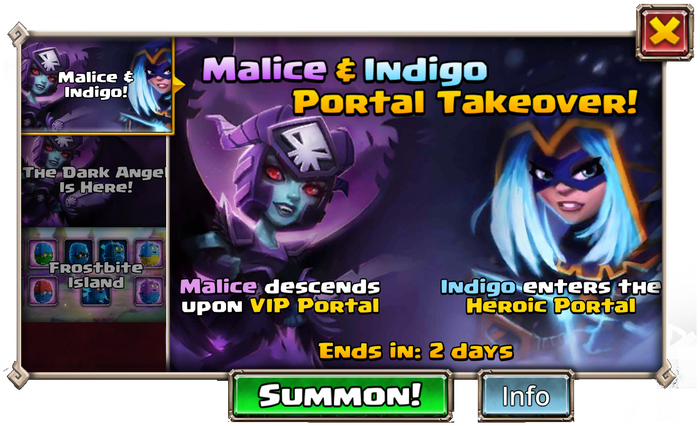 This portal event features both the Blue Archer and the Dark Angel.
Heroic Summon
Indigo enters the Heroic Portal
In this portal event,

Indigo is no longer a VIP exclusive hero and is now in the Heroic Summon, with increased rates temperately.
VIP Summon
Malice decends upon VIP Portal

Malice, is the new VIP exclusive hero who is now appearing in the VIP portal. It is unknown if she has increased drop rates or not.
Malice is the 51th Hero, introducted by the Special Event The Dark Angel is Here!.