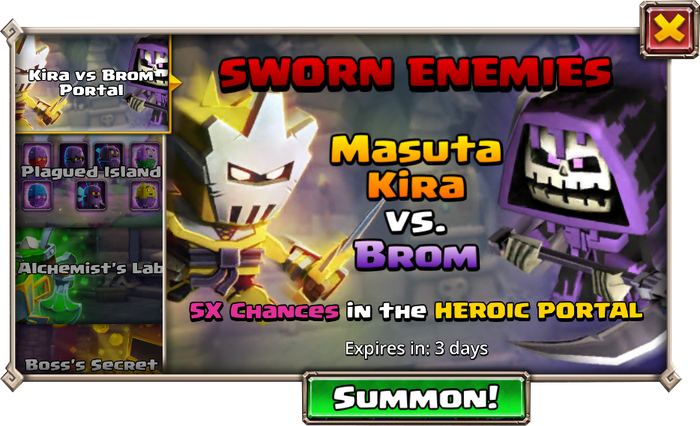 The time has come for a showdown between the light and the darkness. Sworn enemies Masuta Kira and Life Reaper Brom face off in an epic battle to control the Heroic Portal and will both drop at 5x chances!
From November 23, 2015 to November 26, 2015, there is a 5x increased rate of summoning either

Masuta Kira or

Life Reaper Brom in the Heroic Portal.
In Game Rewards