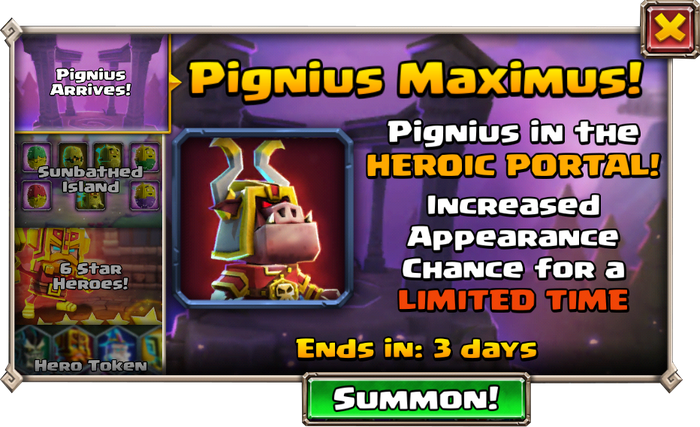 Hey Boss,
A new Hero has arrived. He's a pig. He's a demon. He's a Tank. He's on fire! Pignius Maximus has entered the Portal. Plus for a limited time Pignius tokens can be earned in three dungeons as extra token drops. Be sure to check out Icy Hollow, Infernal Bastion, and Fire Lord Temple.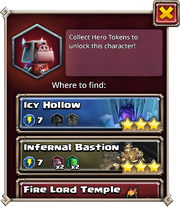 From Friday November 20, 2015 to Monday November 23,2015,
Pignius Maximus will be available in the Heroic Portal for a limited amount of time. In addition, the following dungeon levels have tokens that adventurers can earn! 4-7 Icy Hollow, 10-5 Infernal Bastion, 15-7 Fire Lord Cave.
Ad blocker interference detected!
Wikia is a free-to-use site that makes money from advertising. We have a modified experience for viewers using ad blockers

Wikia is not accessible if you've made further modifications. Remove the custom ad blocker rule(s) and the page will load as expected.