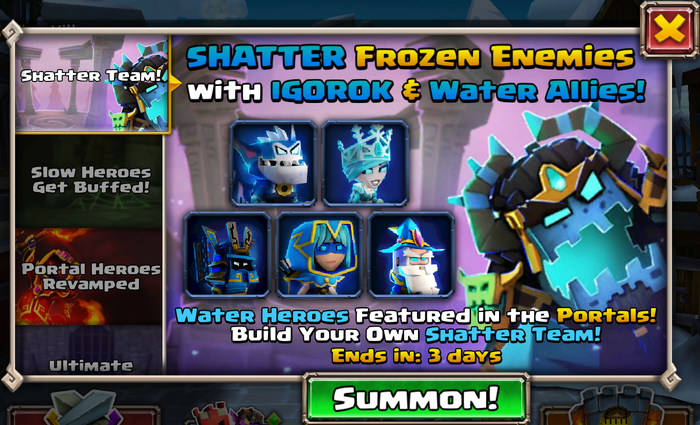 This Portal Event adds an increased chances for Water Heroes. The exact details go as following:
Great Summon
Featuring
Selwyn the Enduring!
Heroic Summon
Featuring Water Heroes! The heroes included are:

IGOROK,

Icebloom,
Icepick and

Yokozuna.
Honor Summon
Featuring

Samurai Takumi!
Notes

Sir William,

Yasmin Bloom,

Stone Fist and

Therand Fiddlestrom have normal appearance rates.
It is currently unknown if

Indigo has increased rates in the VIP portal or not.
Ad blocker interference detected!
Wikia is a free-to-use site that makes money from advertising. We have a modified experience for viewers using ad blockers

Wikia is not accessible if you've made further modifications. Remove the custom ad blocker rule(s) and the page will load as expected.